We're doing our best to keep up, but orders may not ship until 1 to 2 weeks from the order date. Thank you for your patience!
What You Will Need For All Models
4.5″ Angle Grinder (Ex. Dewalt DWE4011)

4.5″ 36 to 60 Grit Flap Disc (Suggested)

A Solid Work Space to Mount or Clamp Your Jig
What Is Included With All Models
Capabilities Of All Models
Vise will clamp 1 3/4″ – 3 1/4″ wide blades

Thickness up to .28″ (standard configuration)**

Blades can be as long as 30″
We strongly recommend you review the information on our Blade Guide page before making a purchase. It is important to understand the angles of your mower blade(s) to choose the best model for your setup.
Sharpeners (click on model for more details)
* The bracket is 1/4" thick stainless steel. The 3/8" diameter holes are 1" apart.
** You can safely back the mounting screws out 3 times at the max to accomdate a slightly thicker blade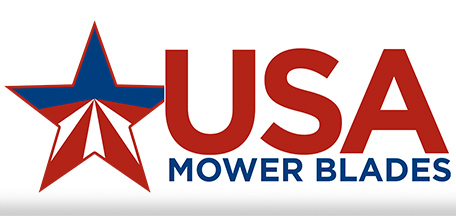 Looking for Mower Blades?