Sharpen Your Lawn Mower Blades
With Ease & Precision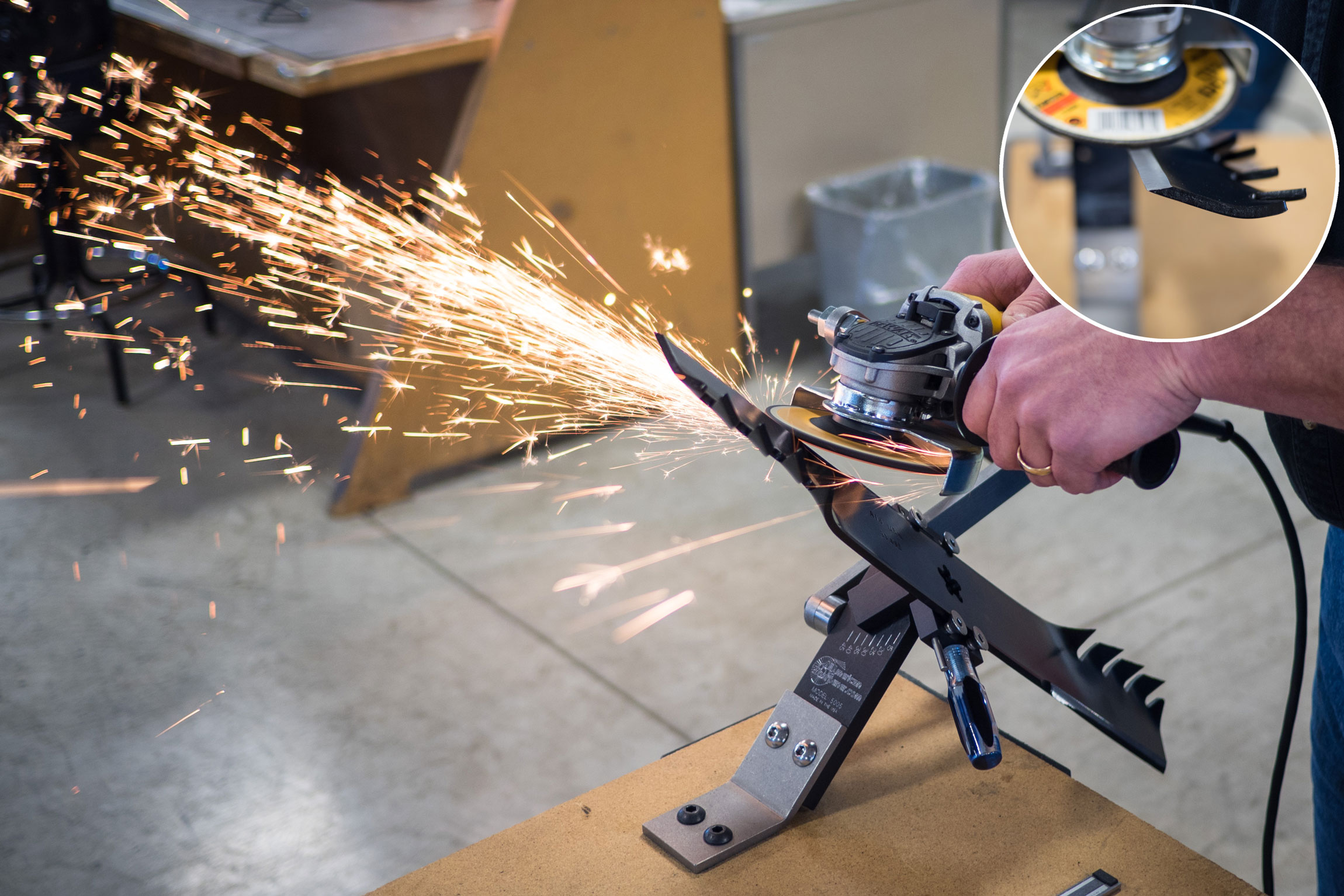 Welcome to All American Sharpener
We provide high quality lawn mower blade sharpeners at an affordable price. Our products are made in the USA and built to last. Save time, money, and effort with our sharpening jigs. We currently offer three designs - The Model 5000 for bi-level mulching or standard blades, The Model 5002 for standard blades only, and also the Model 5005 for mulching, high lift, or standard blades, with additional angle locking capabilities for more versatility.
Why Choose All American Sharpener?
Our products were created to provide a cost effective, quality lawn mower blade sharpener. This system is a unique design that clamps the blade in place at the preferred angle while using a guide arm and pin that attaches to your grinder, giving you the edge you want every time. Skillfully designed and crafted using anodized aluminum and stainless steel, our sharpeners are built to last. So whether you are a commercial lawn mowing business or a homeowner, our sharpeners can handle the job.
Our consistent grind angle means that you will remove less material when sharpening.

Our products can be utilized for a wide range of lawn mower blade sizes (including Walker blades, mulching blades, counter-rotary blades, Gator blades, Honda MicroCut Twin Blade sets, and more).

Your lawn mower blades will last and stay sharper longer.

Faster sharpening time which allows you to mow quickly and efficiently.

Designed and manufactured in the United States of America.

Our products are designed for optimum performance and ultimate quality.

In-depth and easy to use product manual along with online video tutorials.
There are a lot of different types of lawn mower blades. We want to make sure you get the right sharpener for your needs. Please take some time to check out our Blade Guide along with our Videos & More page before choosing which one is for you.